IOT Services and Solutions
Power and Electricity Management Tools
Electricity and Power Generation
Panoramic Monitoring of New Energy Power Plants. Our system employs distributed photovoltaics to streamline energy management. Our intelligent platform facilitates closed-loop management of photovoltaic, charging pile, and substation equipment data acquisition, monitoring, analysis, and operation and maintenance. Using digital tools, we optimize photovoltaic efficiency, reduce labor costs, and centralize the management and maintenance of power, environmental, and security equipment in the substation. Our advanced technology significantly reduces the labor intensity of maintenance personnel, saving manpower and improving the efficiency of system maintenance. This results in better system equipment management and rapid response to unexpected security incidents.
To achieve the most effective digital and intelligent management, it's crucial to enable integration with current systems. Our system provides remote monitoring and alerts, which aids in constructing secure and dependable power stations. With the integration of various monitoring modules and the triggering of alerts, the response time can be reduced.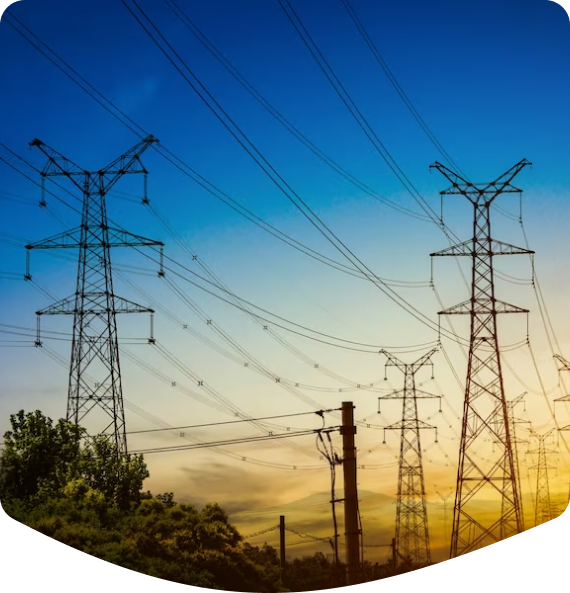 Smart Grid- High Voltage Cable Management Platform
Panoramic View of Cable Resources
Cable channel visualization
Old cable Management
OPS and Management
Unmanned Aerial Vehicle Patrol
The UAV Patrol platform for Vehicle Patrol now includes a model recognition service, which intelligently recognizes defects in captured images to improve the recognition rate of defect samples. Lightweight models are also deployed at the edge to enable edge intelligence. This allows for direct transmission of defect recognition results from the edge to the UAV inspection platform, creating a collaborative application between the cloud and edge models.
Edge AI Inspection
Line Inspection
Abnormal Tower Inspection
Weather Disaster Inspection
Wire Inspection
Power Grid Inspection
Substation
Remote Intelligent Inspection of Substations
The Substation Intelligent Analysis Host is a cutting-edge device that satisfies the demands of the latest generation of substation intelligent patrol systems. Its role is to perform intelligent analysis of sensor data such as images and voiceprints during inspection tasks. This innovative technology plays a key role in enabling the power grid to conduct safe and dependable remote unmanned inspections efficiently.
80-120 Camera input
Typical defect algorithm
Patrol host interconnection
Digitalized Distribution Substation
The Digital Power Distribution Plant utilizes data collected from low-voltage distribution equipment to perform various functions such as lean line loss analysis, automatic detection of power failure accidents, real-time monitoring of energy consumption load, and power quality analysis within the distribution area's jurisdiction. This provides the distribution network equipment with accurate and sensitive perception abilities, interconnectivity, and interoperability, enabling it to meet the requirements of efficient distribution network management and support the rapid growth of the energy internet.
Environment Monitor
Intelligent Link
Video Security
Device Status Monitoring
AI analysis
Smart Power Supply System
By leveraging IoT technology, the Smart Power Supply System enables online monitoring of power distribution network equipment at fixed power supply sites. Point-to-point inspection of power supply equipment is conducted, along with the use of intelligent and miniaturized sensing devices, to collect and monitor relevant operation information. This ensures full coverage of the operation and collection of key power supply sites, achieving online visibility throughout the process of power supply and daily operation.
Intelligent Safety Management Platform for Hazardous Chemical Storage Room
The storage room for hazardous chemicals contains dangerous substances like bromine, hydrogen compounds, and sulfur compounds. When personnel enter the room to perform tasks, they must wear appropriate protective gear as required. Unfortunately, due to inadequate management measures and lack of personnel supervision, there is a risk of lax safety practices, improper use of safety clothing, non-standardized operating procedures, and other safety hazards. To address these issues, an intelligent safety control platform has been implemented for the hazardous chemical storage room. This platform establishes standard operating procedures and management processes to ensure the safety of all personnel.
Gas Station Video Intelligent Analysis Platform
The gas station video analysis and monitoring platform employs AI technology to automatically monitor gas stations, replacing traditional manual monitoring methods. This helps alleviate the pressure on monitoring personnel and allows for centralized management of data from multiple gas stations of varying sizes. Data is stored and can be played back according to the specific requirements of each province and city area, allowing for efficient and accurate security monitoring. The platform enables full process intelligence, making it an effective tool for ensuring safety and security.